We're so excited to give you a behind the scenes look into how we prepare for and execute a typical production project. For this series, we're taking you from start to finish with our client, the National Center for Appropriate Technology (NCAT). If you missed our last post, click here to check it out and to learn more about NCAT and the amazing work they do. 
Pre-production is the work that goes into a final product (in this case, the final video) before any images, video content or any other content is produced. While there are several stages of pre-production, we wanted to offer you a glimpse into how we:
Prepare storyboards and shot lists
Find the right crew to collaborate with and
Select the right gear/equipment for the shoot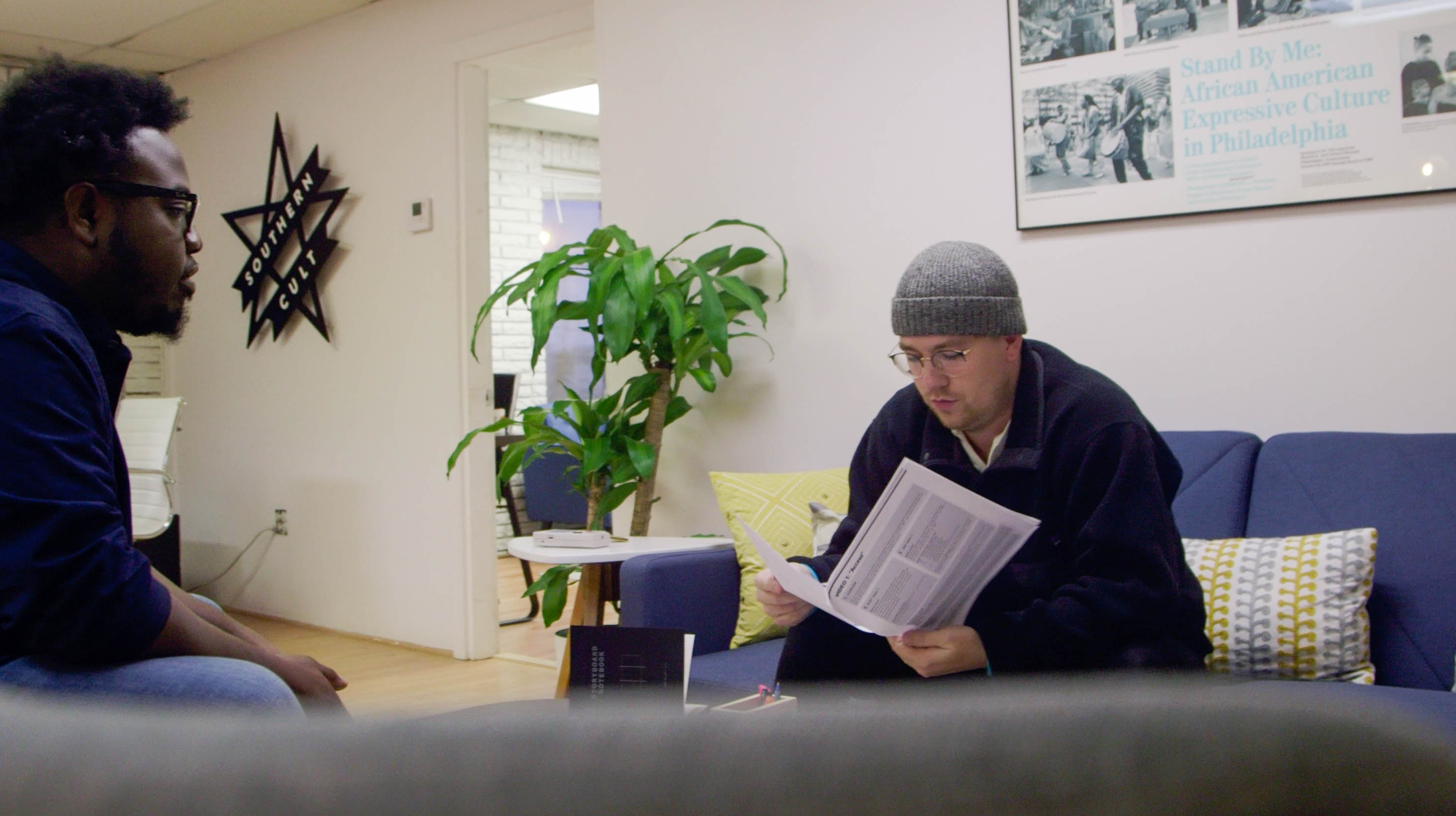 Preparing Storyboards and Shot Lists
Pre-production heavily involves our clients. Before we can prepare a storyboard and shot lists, we must first have a clear understanding of our client's basic story and needs for the video. Not only does it make everything else that follows easier, it also allows us to get the project done faster. We refer our clients to our Video Planning Workbook to help them write down their ideas and brainstorm different shots they'd like to capture.
Once we've gathered all the ideas for the video, we use a Storyboard Workbook to sketch out the storyboard and then we head over to Studio Binder to create a digital version to share with our team.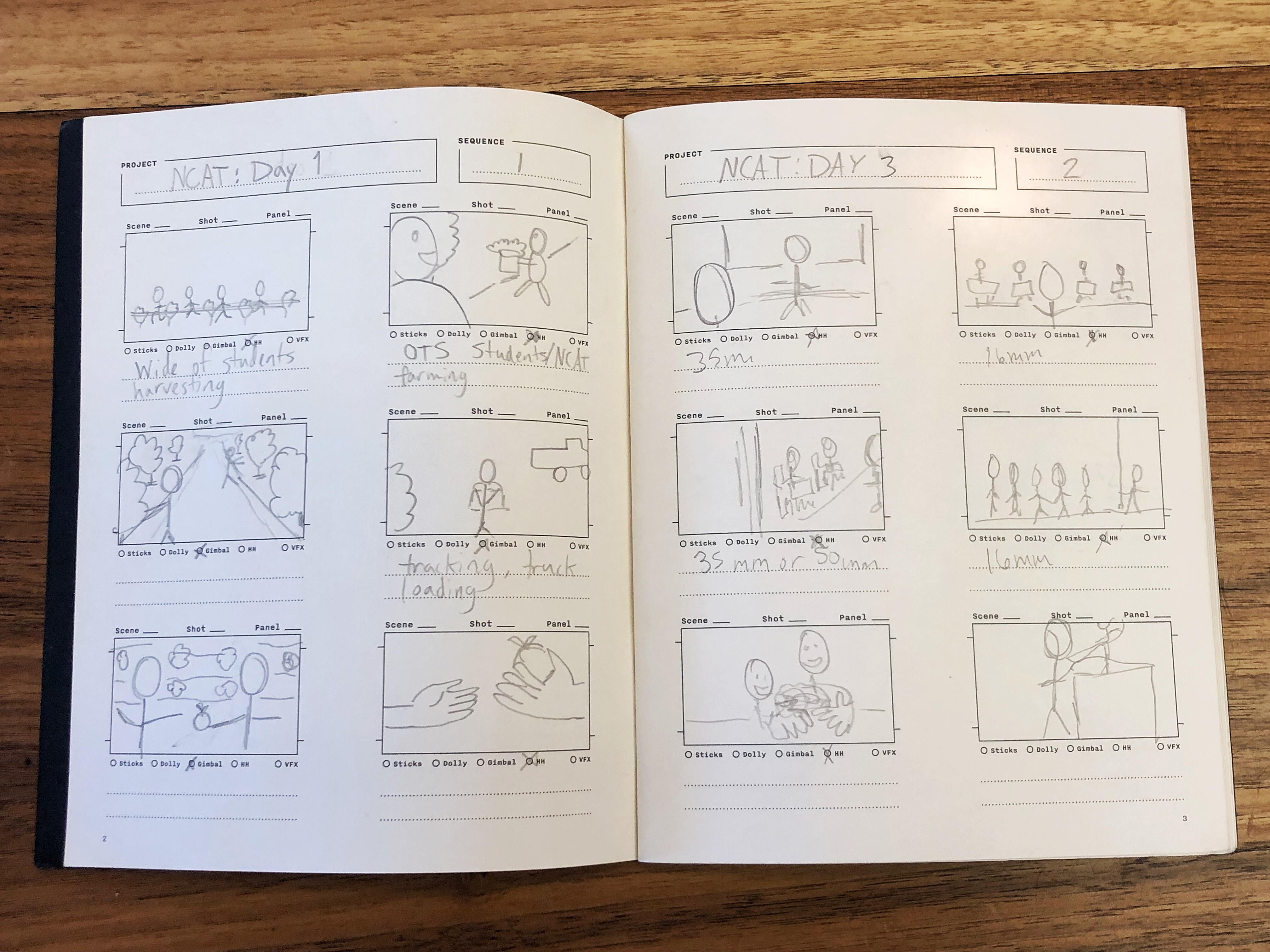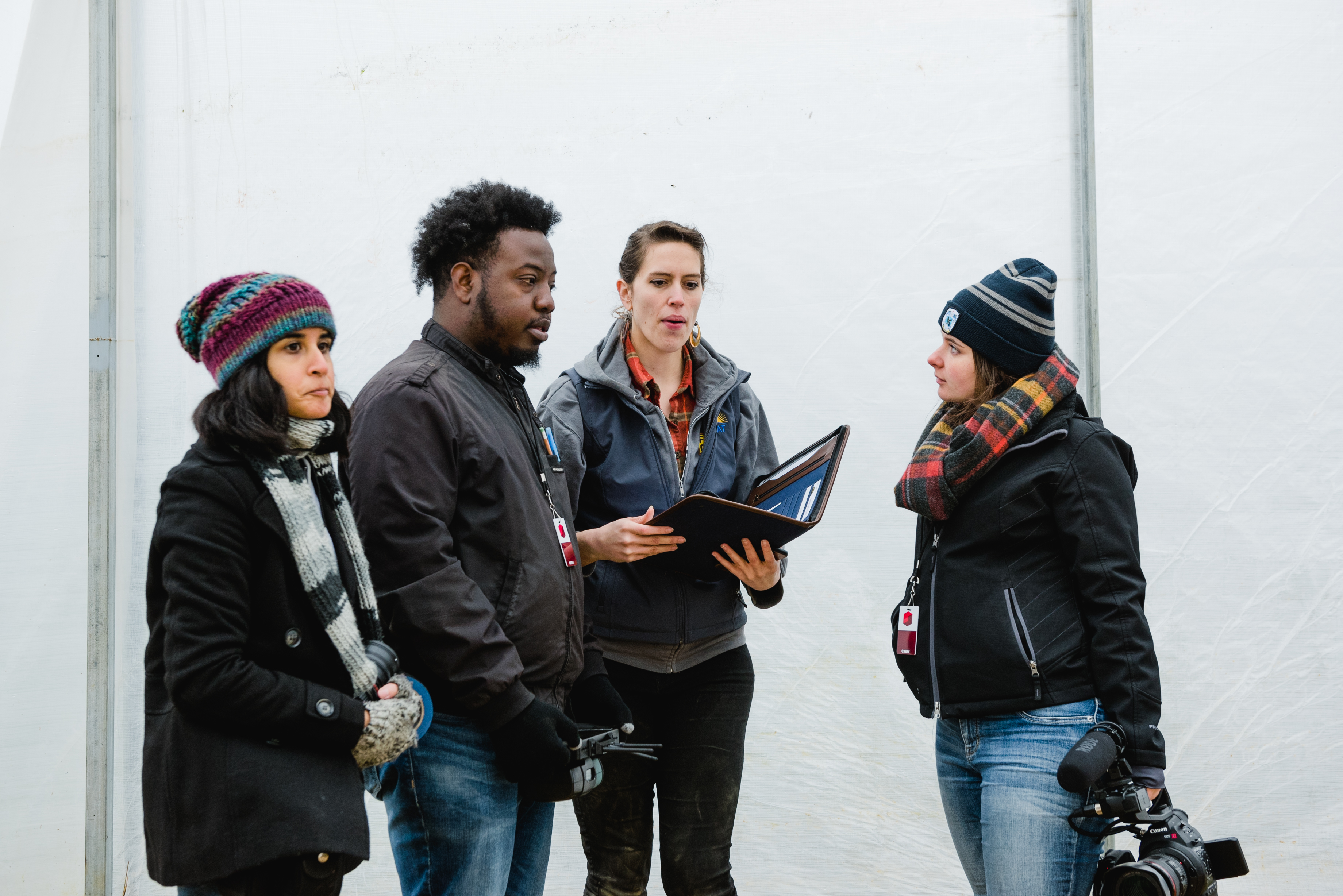 NCAT reached out to us for help with their project, the Mississippi Food Justice Collaborative. The Mississippi Food Justice Collaborative is a group of different organizations in the state that work to provide access to healthy foods within their respective communities. NCAT can be considered the glue that holds these organizations together within the collaborative. We are helping them solve the problem of letting people know (potential funders and the communities around each group) just what it is they do and we decided that a series of videos would be the best way to showcase their work.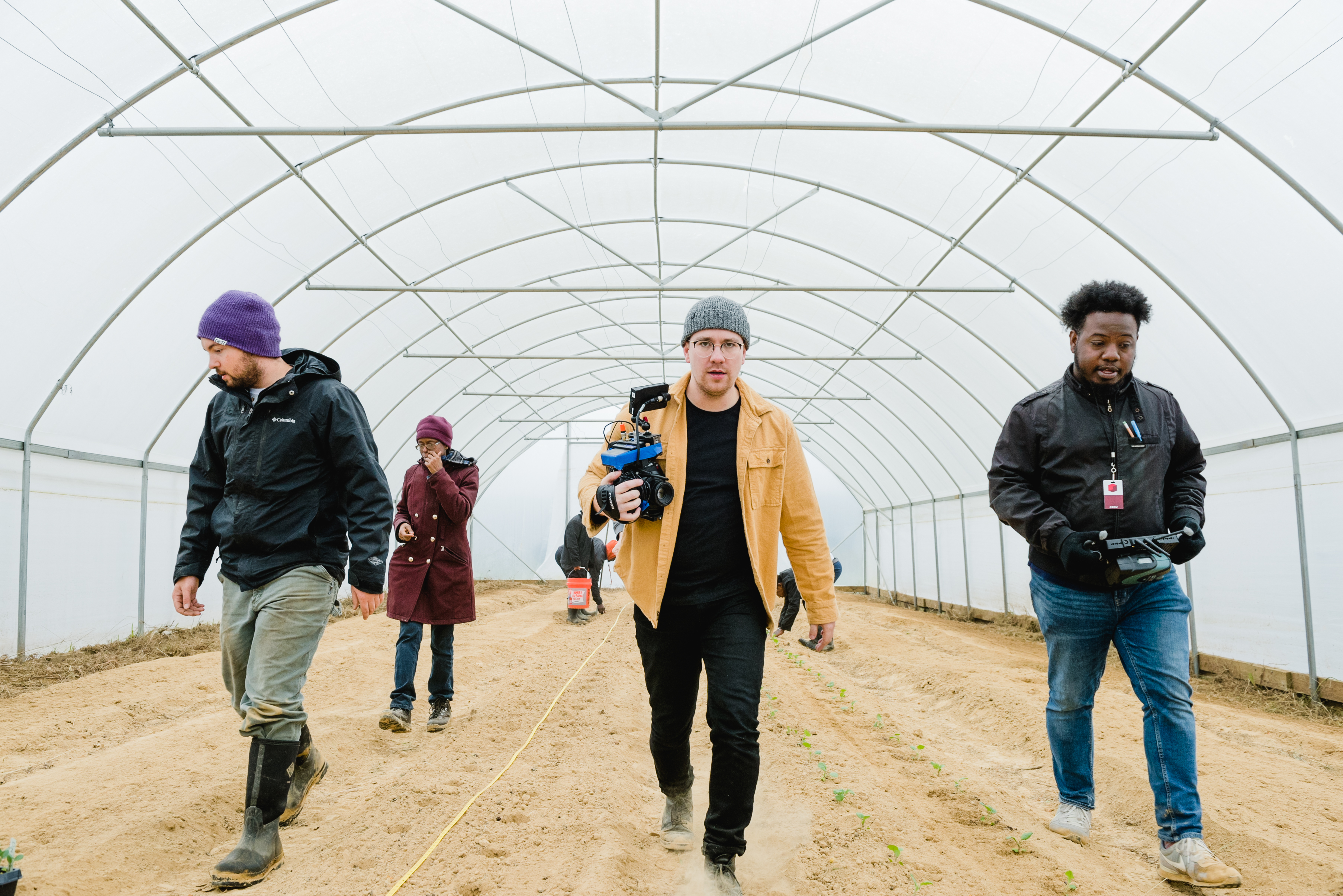 Finding the Right Crew
Not only is collaboration an integral part of our business (we're part of a creative collective called Southern Cult), filmmaking itself is a collaborative process. For any project that we're working on, we choose who we collaborate with by first evaluating our needs for the project. Once we've determined our needs, we pull from a network of partners that we trust throughout the City of Jackson and sometimes across the country.
To bring this project to life, we worked with the talented Director of Photography, Bryson Hatfield, and his company Uplands Indie Co. We also worked closely with NCAT and their Food Justice Coordinator Liz Broussard to help produce and schedule everything. Last but not least, we collaborated with Significant Developments during the pre-production process to fully develop the story, pre-production materials and all the possibilities.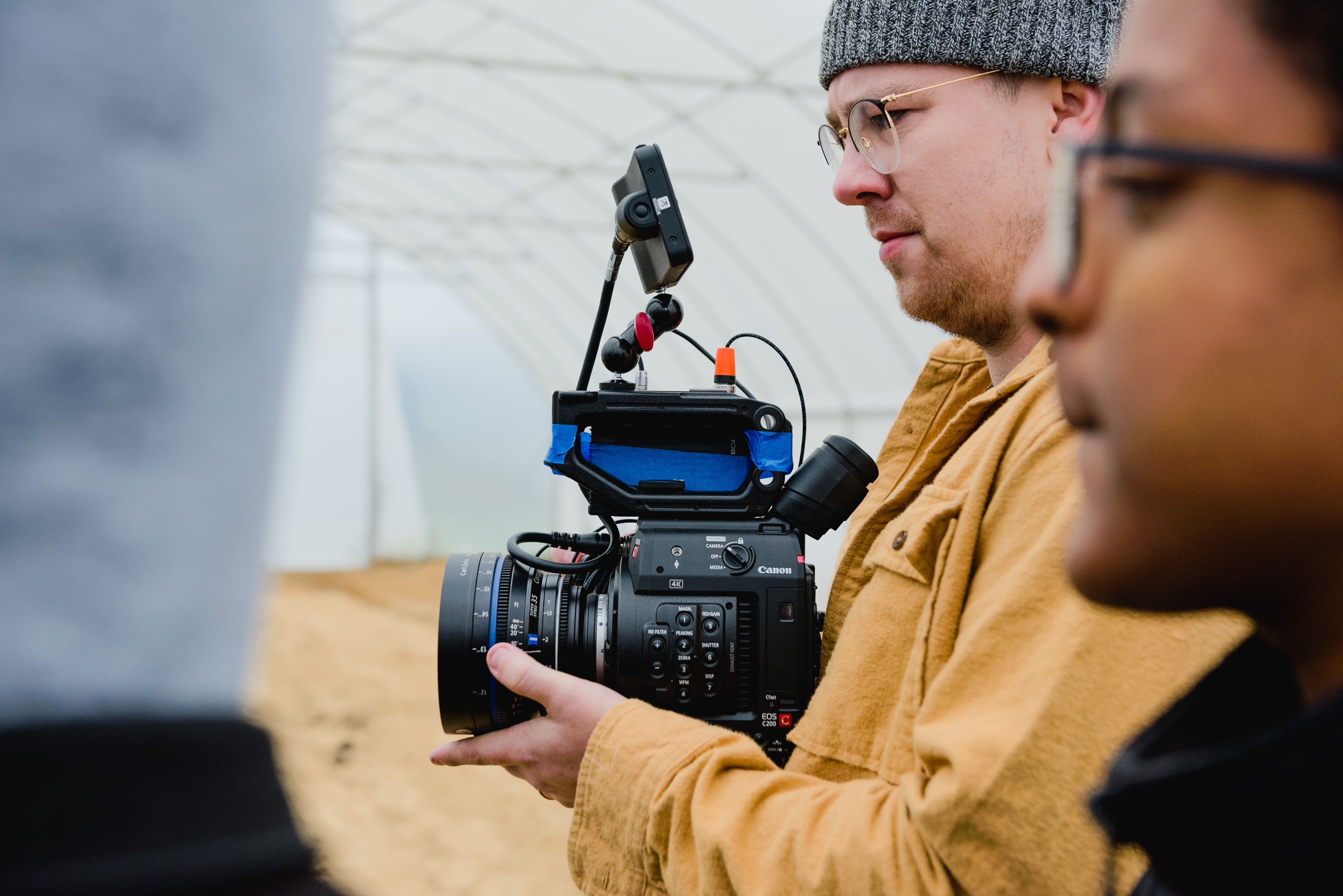 Selecting Equipment
We make the decision about what equipment we'll use for production after we've done our pre-production work and have determined the mood, look and direction of the video. Although the 24-105 Canon L series lens is one of our go-to pieces of equipment due to its versatility, for this project we used the Canon C200 Cinema Camera as well as Zeiss CP.2 Super Speed cinema lenses. We love the versatility of the Canon EOS line of cameras (we have the option to shoot RAW) if need be and the lenses are just some of the most beautiful cinema lenses out and we want this to have a very filmic feel. We also decided to us the DJI Ronin-S for our smooth steady shots. We love DJI products and we also used our DJI Inspire 1 drone for capturing the aerials and b-roll footage.
Up next in this series is a full look into how we work on set. From positioning our crew to directing the video subjects, we'll break down how we keep everyone on task while also getting the footage we need. To ensure you don't miss it, subscribe to our mailing list to receive an alert when the next article is posted.